March 25,2014
There are two pieces of Matador memorabilia currently for sale on eBay.  If you are interested, you need to act quickly.
---
From: Robert Bolton
Sent: Tuesday, March 25, 2014
To: Russ Reston
Subject: New eBay items that match: matador missile
Good Morning Russ,
I was alerted to these item on eBay by one of my watch lists, thought you might be interested in posting to the Tac Missileers website and the Sembach site. I own one of the Matador money clips but it is not in the original box as this featured item is.
Bob
Click on the applicable image for the current eBay listing.
---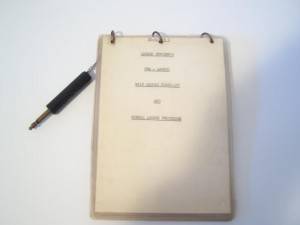 Original 1950's Air Force Matador Missile Launch Officer's Checklist TM-61 A & C
Current bid: $19.99
Shipping: FREE
---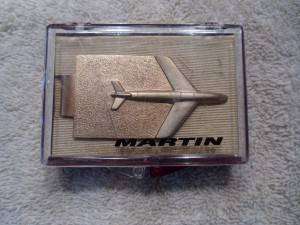 VINTAGE & RARE!!! MARTIN COMPANY MATADOR MISSILE MONEY CLIP IN BOX!!! GOLD TONE
Price: $19.99
Shipping: $2.99