---
Subject: Can you identify these photos?
07 February 2008
From: Russ Reston
To: Frederick P. Horky
Hi Fred,
Any idea where this photo may have been taken? The guy that sent it to me thought it was Site #2 Enkenbach (823rd TMS), but it sure doesn?t look like the Site #2 that I remember. The terrain is wrong, and when I arrived at Sembach the Sites all had 3 groups of 4 missiles. Could this picture be of one of the Hahn sites?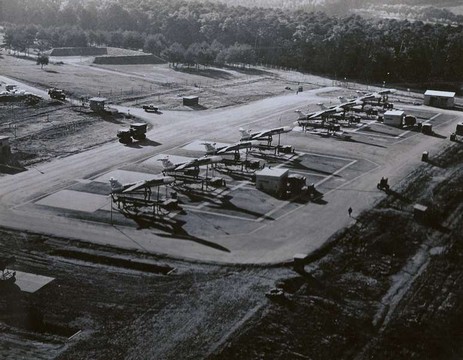 I really don't know. The three Sembach sites were all built with eight individual pads for the old long, individual-missile countdown. They became operational that way starting in late 1959.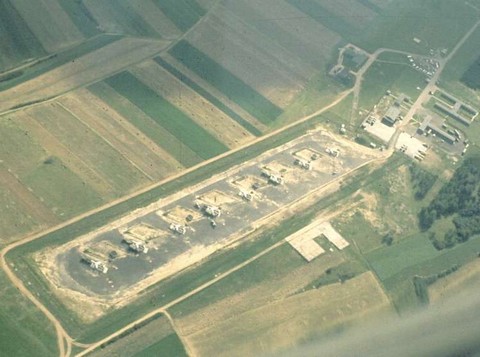 (count 'em: eight individual pads)
The 586th at Hahn was next, but I think their three sites was built were built in RFML configuration from the beginning. Initially, RFML was built with two four-bird sets of pads each.
I do know that Hahn wound up with ops ready RFML sites and no O/R crews, so in the summer of 1961 when Sembach sites went "down" for conversion to RFML, we were retrained for RFML and were sent on a rotating basis TDY from Sembach to Hahn to stand alert on their launch pads. In fact, I definitely recall being on alert at Hahn when I got a call from MOC telling me I'd been nominated for duty with them, and asking if I wanted to come.
The timing stunk (I'd already had two Grünstadt winters out in the weather playing nursemaid to sick missiles),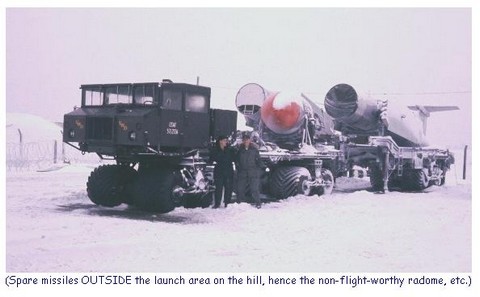 and now as an RFML launch officer that was a thing of the past: somebody ELSE did all the knuckle-busting out in the cold. (You're probably saying, "Yes, but you were an officer!" Right, but you knew the nuke safety rules, which meant I'd be out there if anybody else was…)
But I jumped at the MOC job anyway.
Anyway, I'm guessing the site picture below is one of the Hahn sites. In any event, I don't recognize it.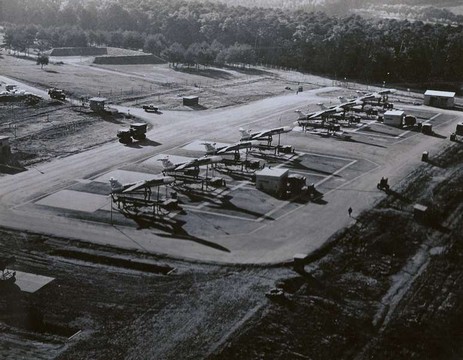 Below is a picture of the Hahn site I was pulling alert on TDY; the summer of 1961 when RFML first went operational. (I seem to recall it as "site #5" but that's a very hazy recollection.) It's not the same site as the one in your picture, the gate and approach road are on opposite sides.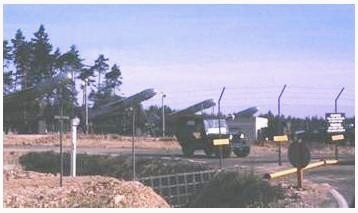 This one doesn't look like my recollections of Site #2 either. I don't remember any hills behind (SW?) the missiles.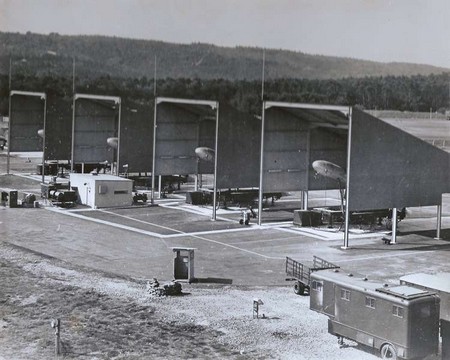 I don't remember it either.
Boy, would I have liked to have had even the limited shelter from weather that these things provided! You guys were inside those nice cozy block houses: we were out in the weather!
Was this one (transport picture) probably taken before RFML was implemented?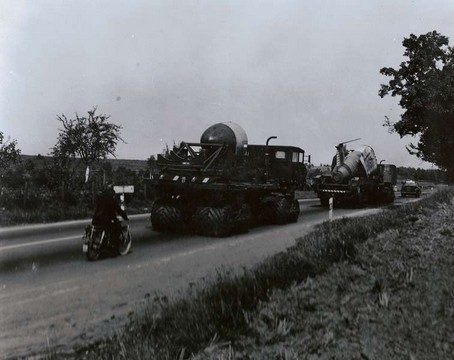 It could be either way. Missiles still had to be recyled back to the base for maintenance (though not as often) under RFML.
In light of today's terrorist threats, we were very casual about security in those days!
Any idea what might be underway here? (below)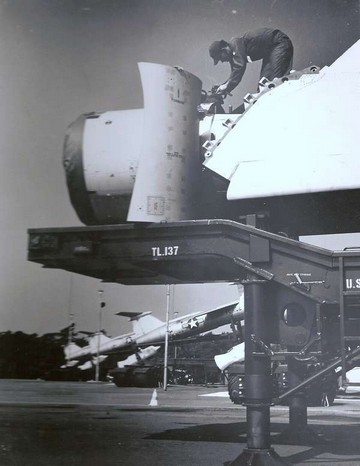 I saw this happen often enough! I'm fairly positive that they're getting ready to spread and secure the wings, from transport position to flight position. That's about the only reason the top fairing would be off with the wings still folded. The tech order had two guys (on the old launch crew, Mech #4 and #5, both 431XX — jet airplane airframe mechanics) would be on top to bolt the two wings together with the big lugs seen here, bolt the wing assembly down into its fuselage cutout well with four huge vertical bolts, connect the hydraulic wing spoiler operating package, and then put the same top fairing back on. To help them the T.O. tasked a third mechanic (as I recall the #3, an electronics type) to help, standing on the ground with about a pole about eight feet long. It had a fitting on the end which mated a hole in the end of the wing tip, so he could help guide the wingtip as the other two mechanics manhandled the wing into position.
During all this, that half of the wing was supported at its center of gravity CG, by the rather interesting wing-fold mechanism seen bolted to the side in the picture below. That way it couldn't get dropped, but it could still be tricky if any wind was blowing! Of course, when the wing was on, the fold mechanism and the smaller cradle that held the wing to the side of the fuselage at the other end were then removed.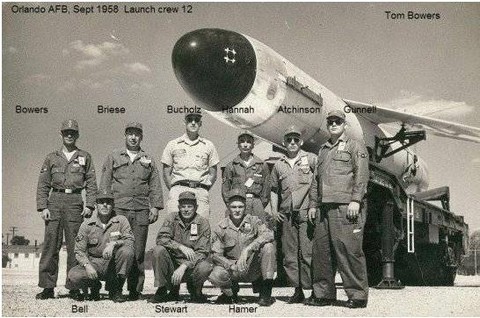 A couple of years ago Tom Bowers (at left, above) emailed to me his crew picture, above, taken while still in Orlando. We had a fine time reminiscing for months after we had "found" each other via internet. Tom was a "C" flight plank owner too …below he is seen with the plywood-cutout "Mace" which became part of C-Flight's sign at Grünstadt) (his buddy Hamer (prounced HAY-mer …can't remember the first name!) is painting the alphabet soup letters at left.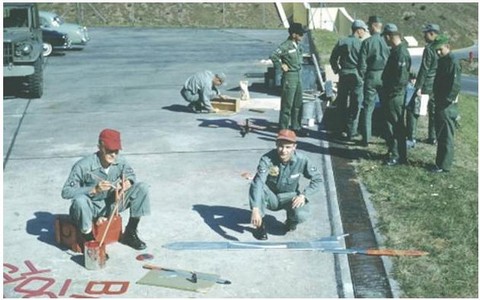 Tom and I had a wonderful correspondence going, and then he suddenly died. Bummer!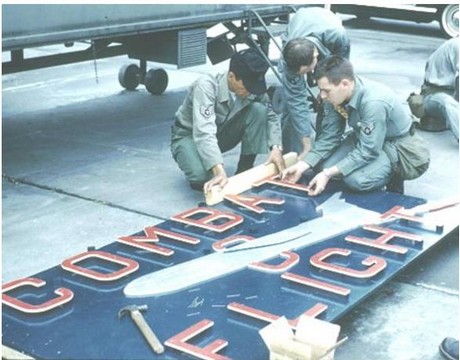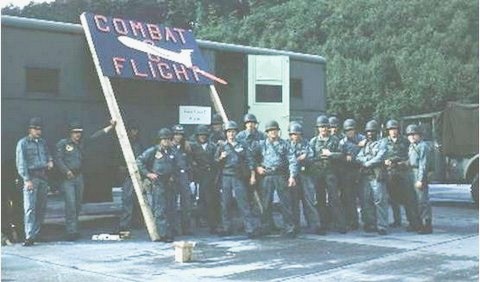 This all happened in the fall of 1959, we were still back on base while preparing the former Security Service site out on "the hill". The field gear was because it was annual NATO exercise week; we were also continuing missile training on the Sembach flight line that fall and winter.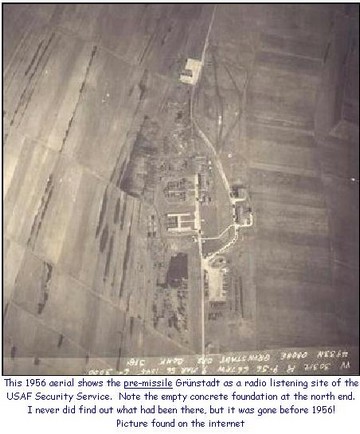 Back at Sembach they had given us three rather shabby "A-3 vans" which we refurbished…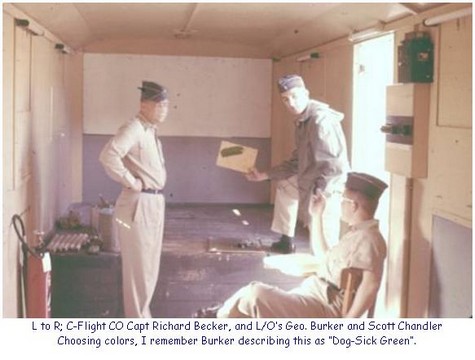 for use while training into a temporary office…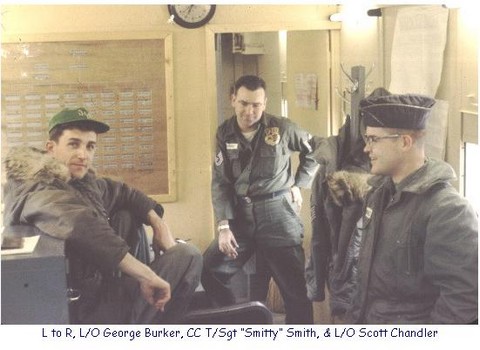 …day room,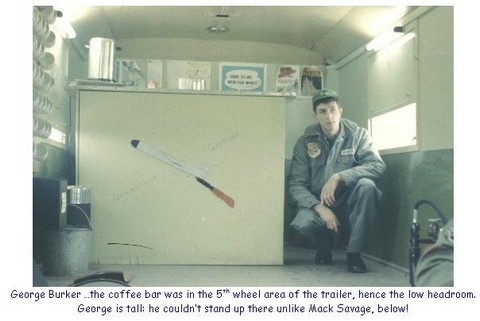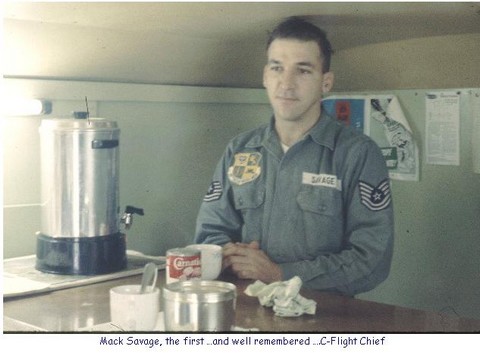 …and toolbox and supply storage.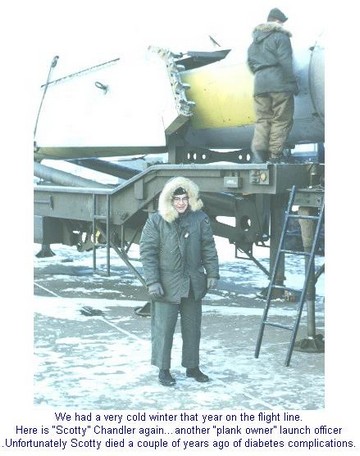 Sorry that I got carried away again…
Fred Horky